Welcome to

Marquette-Alger RESA

As you browse through our website, you will learn more about specific services and programs MARESA offers to students, families and local districts in our two counties. Hopefully, you will find the information and resources useful and valuable. We are constantly seeking to improve our services and welcome suggestions and feedback!
Latest News Regular Board Meeting of the Marquette-Alger Board of Education Monday, September 25, 2023 at 6:00 p.m.
Board Meetings
MARESA Board of Education Meetings are on the fourth Monday of the Month.
Local Schools

Autrain-Onota Public Schools

Burt Township Schools

Gwinn Area Community Schools

Ishpeming Public Schools

Marquette Area Public Schools
Munising Public Schools

Negaunee Public Schools

NICE Community Schools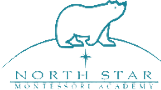 North Star Montessori Academy

Powell Township School District

Republic-Michigamme Schools

Superior Central School District

Wells Township School District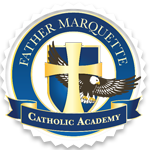 Father Marquette Catholic Academy
Upcoming Events
Student Service Collaborative Meeting

Time:

12:00 PM to 3:00 PM

Calendar:

MARESA Calendar

CBA 103 - Basic School Finance

Calendar:

MARESA Calendar

CBA 103 - Basic School finance (3 hrs)

DATE:  Tuesday, October 3, 2023

This course will be entirely virtual. The broadcast link will be shared with all registrants ahead of time so that they can attend the class from home

.  NOTE: It is recommended that participants use Google Chrome for the best results. Robust WIFI and a computer with a built-in webcam and microphone are also required. 

(If you need assistance or equipment to participate in the virtual broadcast from your home, please contact us at 906-226-5124)

TIME:  6:00 - 9:00 p.m. (3 hr course)  

***VIDEO CONFERENCE***


CLASS:  CBA 103 - Basic School Finance  

The first portion of this course deals with the current State School Aid Act and its importance to and future impact on local boards of education. The second portion explores development and monitoring phases of a local district's budget and include some of the pitfalls that board members might face. Please Note:  It is strongly recommended that this course be taken before signing up for CBAs 215, 310 or 315 in order to have an understanding of school finance fundamentals and to maximize your learning experience. 

PRESENTER: TBD

FEE:  $99.00 per person (Please coordinate board member attendance through your respective Superintendent's Office.)

Register at:  

https://www.masb.org/learning/upcoming-events

Please note- superintendents are also required to pay the $99 registration fee.

Time:

8:00 AM to 10:00 AM

Calendar:

MARESA Calendar

Time of Meeting:  8-10 am Host:  Greg Nyen

Literacy Network SEL Training

Calendar:

MARESA Calendar

Time of Meeting:8:00-3:00 p.m. Host: K. Peterson/K. Sager

Time:

10:00 AM to 12:00 PM

Calendar:

MARESA Calendar

Calendar:

MARESA Calendar

Time of Meeting:  8:00-9:15 Host:  Steph Abata

Initial HWC - Verbal De-escalation

Calendar:

MARESA Calendar

Time of Meeting: 8:30-3:30 Host: Barb Potts

Foundations in Special Education

Calendar:

MARESA Calendar

Host:  Barb Potts, Amy Baranek, Kortney Markkola