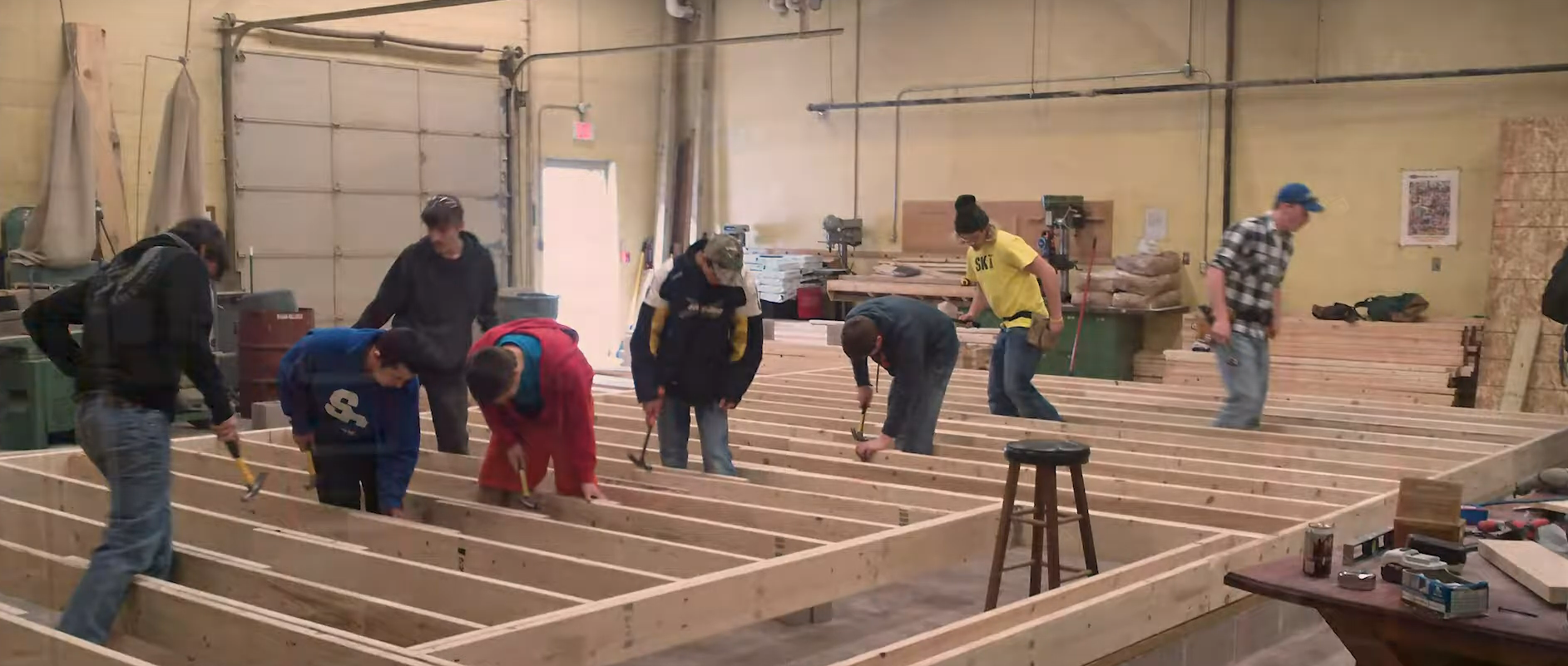 Welding, Brazing/Soldering
John Jessen, Westwood High School, Teacher
"We've done small projects. This year we also built a tow behind trailer for a side by side. The students designed it and built it."
Nathan M., Westwood High School, Student
"This class gives us an opportunity [to] have a head start over other people. When I enlist in the Marines I hope to weld on Humvees and other equipment."
Career Focus
Prepared for immediate employment, apprenticeship opportunities, advanced certifications, and further education.
Who Can Attend
This class is typically available to students in grades 10 - 12.
Details
The welding program prepares students for entry level job skills in the welding field or participation in a community or technical college program. The instructional format is "self-paced," allowing students to progress at their own speed.
Instruction is provided in:
Safety
Cutting and bending steel
Shielded metal arc welding (stick)
Gas metal arc welding (wire feed / MIG)
Flux Cored arc welding (wire feed)
Gas tungsten arc welding (TIG)
Oxyacetylene torch cutting
Project layout and construction
Daily maintenance of shop and equipment
Employability skills
Class Requirements
Students are required to complete welding and cutting operations, a required project and one project of their own choosing. Time in this class is split between lecture and hands-on activities. Students also receive an introduction to basic machining principles, including foundational work on the mill and lathe.
Michigan & National Wage and Employment Data
Bachelor's Degree or Higher
Architects, Except Landscape
Architectural and Engineering Managers
Career/Technical Education Teachers
Commercial and Industrial Designers
Engineers
General and Operations Managers
Industrial Production Managers
Purchasing Managers
Associate's Degree, Long-Term Training & Apprenticeships
Architectural and Civil Drafters
Boilermakers
Computer Numerically Controlled Machine Tool Programmers
Drafters, All Other
Mechanical Drafters
Civil Engineering Technicians
Industrial Engineering Technicians
Jewelers and Precious Stone and Metal Workers
Machinists
Mechanical Engineering Technicians
Millwrights
Plumbers, Pipefitters, Steamfitters
Power Plant Operators
Sheet Metal Workers
Structural Iron and Steel Workers
Tool and Die Makers
Water and Wastewater Treatment Plant and System Operators
Wind Turbine Service Technicians
Certificate or Moderate-Term Training
Chemical Equipment Operators
Computer-Controlled Machine Tool Operators
Furnace, Kiln, Oven, Drier, and Kettle Operators
Inspectors, Testers, Sorters, Samplers, and Weighers
Installation, Maintenance, and Repair Workers
Machine Setters
Maintenance Workers, Machinery
Mechanical Door Repairers
Medical Equipment Repairers
Structural Metal Fabricators and Fitters
Tool Grinders, Filers, and Sharpeners
Welders, Cutters, Solderers, and Brazers
High School Diploma or Equivalent & Short-Term Training
Cutting and Slicing Machine Setters, Operators
Helpers–Installation, Maintenance, and Repair Workers
Helpers–Pipelayers, Plumbers, Pipefitters, and Steamfitters
Helpers–Production Workers
Sawing Machine Setters, Operators
Supervisors of Mechanics, Installers and Repairers
Supervisors of Production and Operating Workers
Woodworking Machine Setters, Operators
Students should inquire within their guidance office about high school curriculum requirements that may be satisfied through a CTE class, as this is determined individually by school district.
College credit(s) possible
Students can earn up to 11 college credits from NMU
Students must earn a grade of 90% or better and be recommended by the instructor
Each college reserves the right to set its own credit-granting policy
Contact your college(s) to find out the score it requires to grant credit, the number of credit hours granted, and the course(s) that can be bypassed with a satisfactory score
NMU courses satisfied
WD 140 - Intro to Welding - NMU Credits Granted 4
WD 180 - Multi-Positional Welding - NMU Credits Granted 4
IM 110 - Industrial Measurement & Fabrication - NMU Credits Granted 3
National College Credit Recommendation (Test required)
Students have the potential of earning college credits by scoring 70% or better on the National Occupational Competency Testing Institute (NOCTI) assessment for Welding
Test is administered in the classroom during mid-spring semester
Over 1,500 colleges and universities accept NOCTI credit recommendations
Industry-recognized Certification
10-hour OSHA General Industry Safety Certificate*
American Welding Society (AWS) certifications are pending availability of certified examiner*
*Credentials are nationally recognized, portable and stackable, which means students have the option of attaining more advanced credentials in the future
Welding students tour manufacturing!
MARESA CTE welding students toured BOSS Snowplow and Systems Control in Iron Mountain. Students learned they can find a good career in the UP!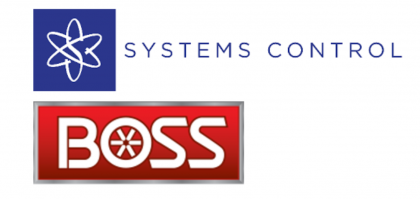 More than 40 MARESA CTE welding students toured BOSS Snowplow and Systems Control manufacturing in Iron Mountain. Students learned they can find immediate employment and the beginning of a good career here in the UP.
BOSS moves 150,000 lbs of steel down their production line per day and uses 50 miles of MiG wire per day! BOSS designs and builds all kinds of snowplows, from the standard plow seen on pick-up trucks to smaller UTV and ATV plows, to the big box plows seen on front end loaders clearing large parking lots in the winter. They produce about 40 snowplows a month and they are shipped all over the world. Every BOSS plow you see was made in Iron Mountain, MI.
Systems Control designs and constructs Power Distribution houses. Systems Control produces about 25 sheds per month. The sheds range in size and cost, anywhere from $150,000 to $3 million per shed. The sheds are shipped all over world and range in weight from 16 - 30 tons each.
Both manufacturers are continually looking for quality employees for their skilled labor positions.
The tours were made possible through collaborative efforts between Marquette-Alger RESA and Michigan Works / Upward, and of course the welcoming hosts, Systems Control and BOSS Snowplow!
Locations
Construction Trades are offered at:
Ishpeming High School
Negaunee High School
NMU's Jacobetti Complex
Westwood High School